Indulge your cat with this delightful electric massager!
We all love our little, amazing cats, and nothing feels better than seeing the looks of pleasure on their faces when we treat them to something they love.
With 4 heads and 28 individual nodes, this massager provides all around relaxation & stress relief, and the soft silicone nodes have a human like feel.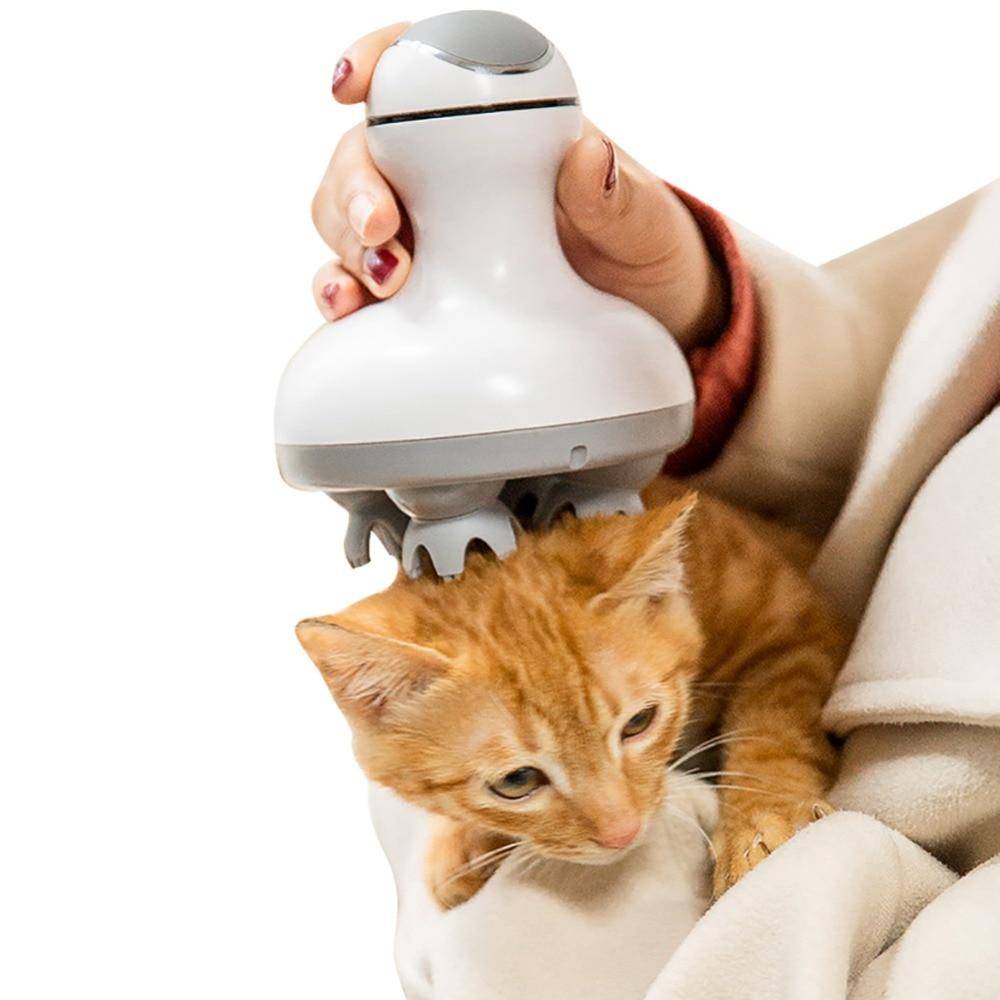 It has adjustable speeds, so you can use it on your pets to increase blood flow, boost hair growth, and even massage them to a deep comfortable sleep.
You never have to worry about running out of power, this electric massager comes with a built-in battery that lasts up to three hours at full speed, and you can charge it with the USB cable that comes with.
Its elegant look and high-quality material means you can take it anywhere and spoil your pets on the beach or in the park feeling no shame.
It's designed to perfectly fit on your palm so your hand doesn't feel sore after a massage.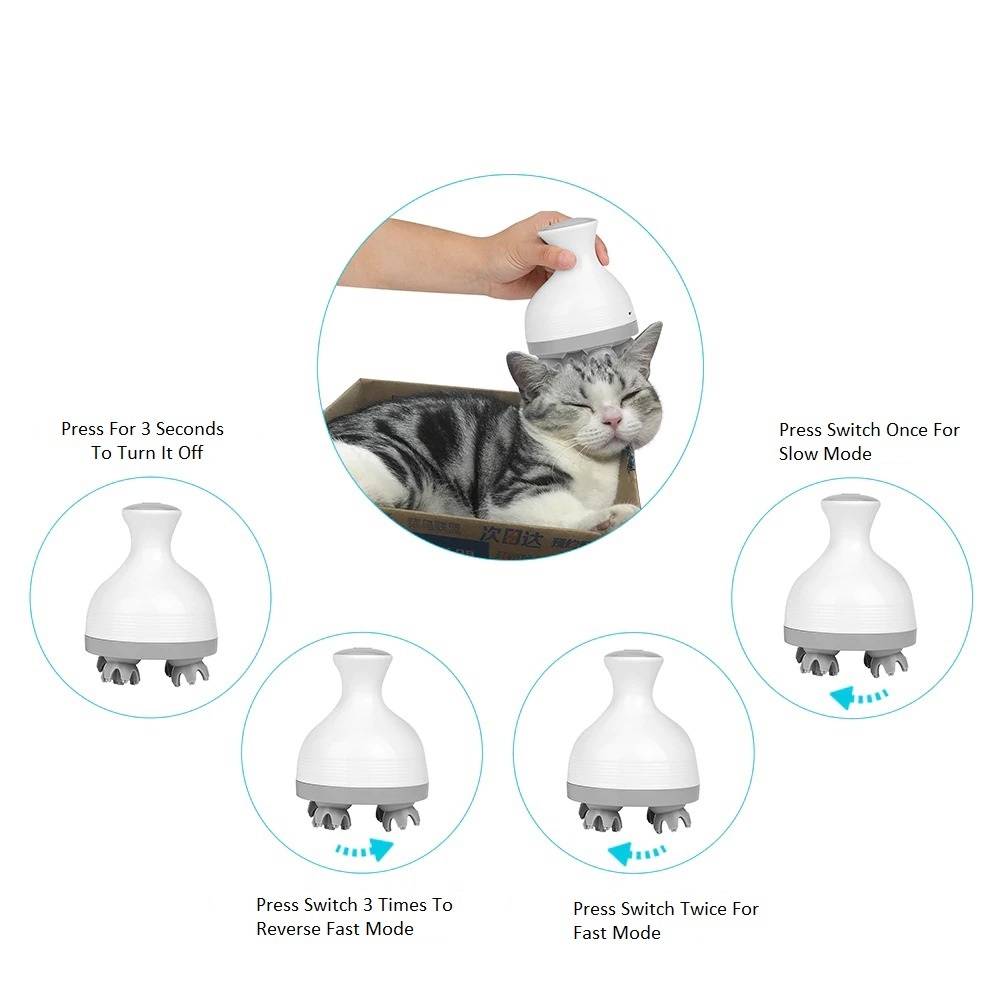 Relieve Stress & Be Comforting

Use It On Yourself For That Extra Benefits

Amazing Device To Use On Your Pets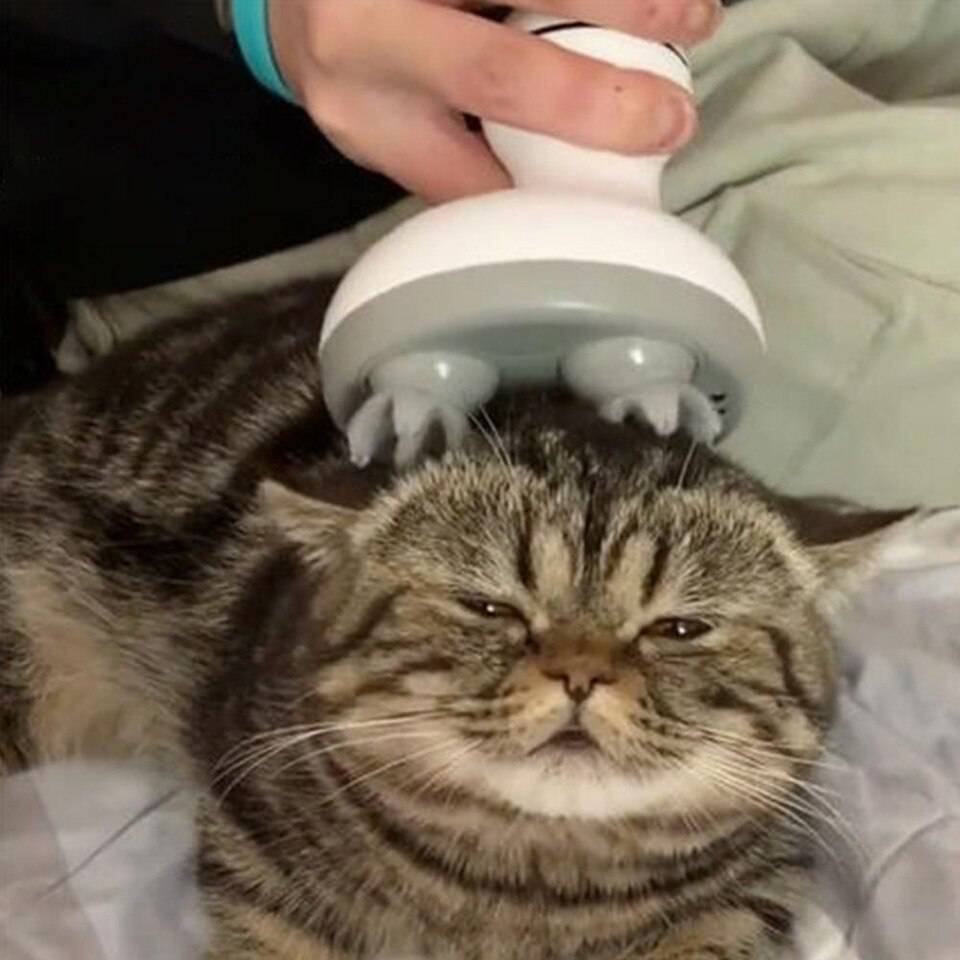 It's so easy to operate, just click the button on top, adjust the speed, and voila!
You have a professional massager in the palm of your hand.
Oh, and by the way, it's not limited to pets, you can use it on your scalp, neck, and shoulders, to relieve stress, ease muscle spasms after exercise, reduce headaches, and have a good night's sleep!
It's skin friendly so you can use it anywhere on your body safely and conveniently.
But there's more. This electric massager is waterproof. So you can use it while you're bathing your pet or taking a shower for the ultimate relaxing experience.
And honestly for this price, might as well get two, one for yourself and one for your pet!