Instantly add elegance to your garden& make your place breathe with life.
This artificial plant retractable fence is just the right decoration for almost anywhere.
Put it in your garden as a PRIVACY FENCE between you and your neighbor's lawn.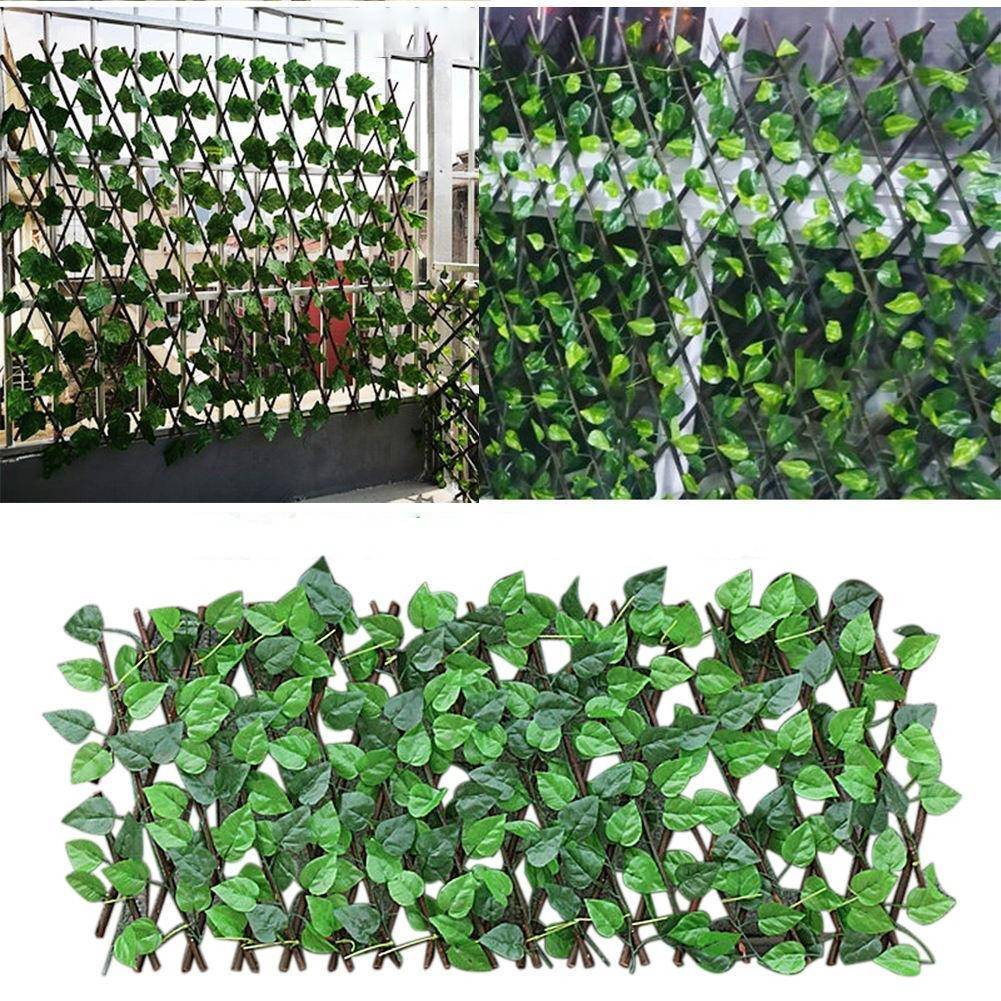 Simply stretch it and install its wooden wedges into the soil, it'll take
you LESS THAN THREE MINUTES to install!

Or you can put it in your balcony or on your window glass for some lively decoration and added privacy, blocking any peeping Toms.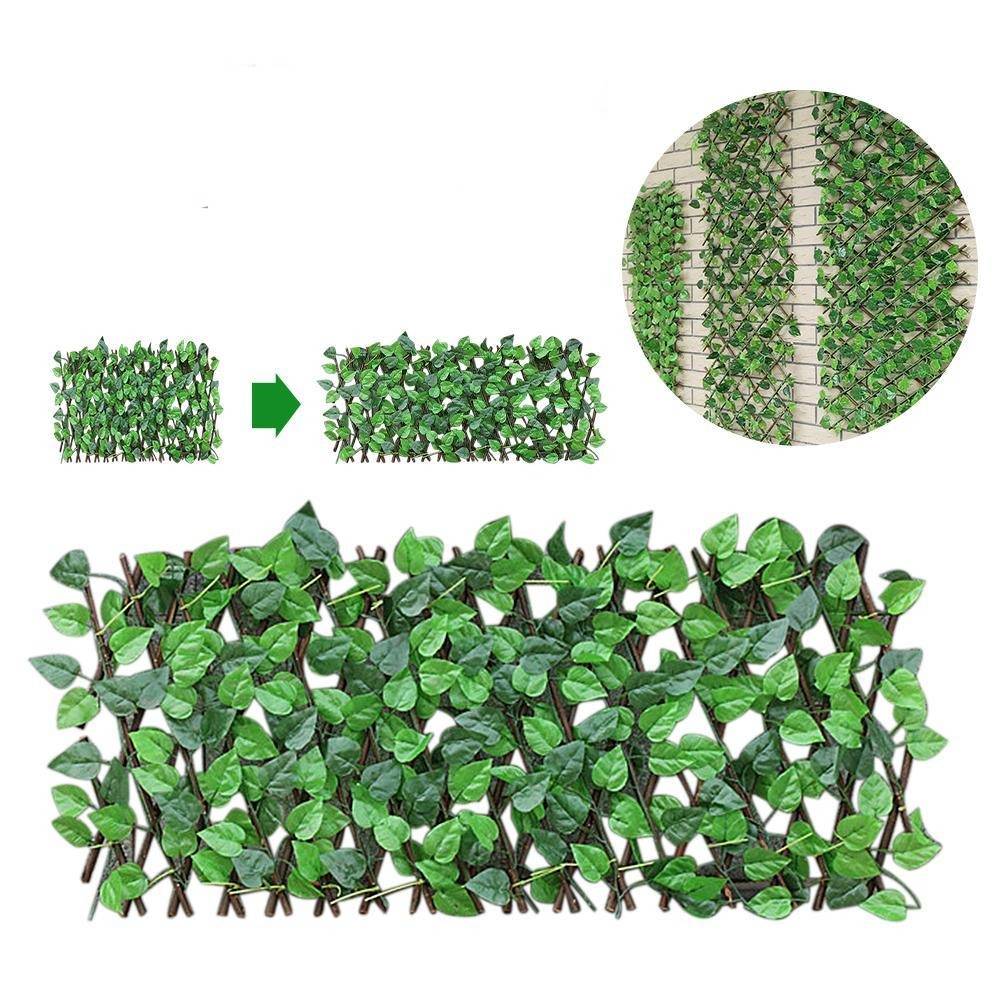 let your place look extravagant
Add it to the yard of your diner, the background of your bar, or the wall of your restaurant to make your guests feel comfortable in your place and have them want to come again.
We are naturally wired to feel at ease at the sight of the color green, it gives the sense of producing oxygen and makes your customers want to stay for as long as they can!
You can even let it hang from the roof of your house to cascade down the walls, giving it a look of vitality and liveliness.
Earthly Feeling & Elegant Decoration

Can Last A Very Long Time
The stakes are made from willow wood, and the artificial green leaves are high-quality plastic, which gives it a NON-FADING DURABILITY and makes it look VERY REALISTIC in whatever environment you put it in!
When fully stretched, it has a length of two meters and a height of thirty-five cm, so you can use it in your garden to KEEP YOUR PETS FROM WANDERING TOO FAR!
Whether you use it around your plastic pool for added privacy, add it to your house or business for an earthly feeling and elegant decoration, or use it a fence to keep your pets or protect your lawn, this retractable fence will prove valuable and efficient.
And for this price, might as well buy a few ones to perfect your decoration!