Have EXTRAVAGANT FUN with your friends with these laser gloves!
Simply wear the finger less gloves, switch the lights off and the lasers on, and take your gatherings to another level.

You can use it in a variety places to attract all the attention, such as a public place to stand out among the crowd, or in your dark room with friends for unrestrained fun!
Have loads of fun with this cool gadget in your home; these gloves will do wonders for you.
Pro tip: Use them in a decent amount of smoke for the ULTIMATE TRIPPY EFFECT.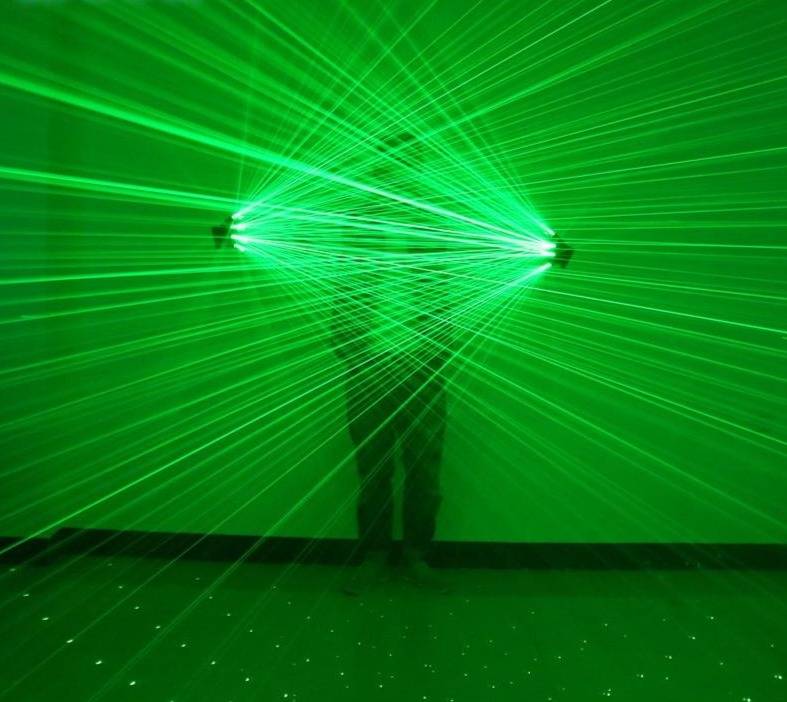 You can even use these finger-less laser gloves to make stunning Youtube videos and unforgettable Tik-Toks, turn off the lights, wear the gloves, make your cool video and it can go viral!
You don't have to worry about wires or replacing batteries, because these gloves can be charged with a USB CABLE, so you can just plug them into the electrical socket, use your laptop, or even use a power bank if you're planning to party all night.
They're made of high quality leather and textile so they'll rest conveniently on your hands, you can wear them for as many hours as you want in full comfort.
And the switch is thoughtfully located on the sides of the palms so you can easily reach it with your thumbs, switching the lasers on and off with complete ease.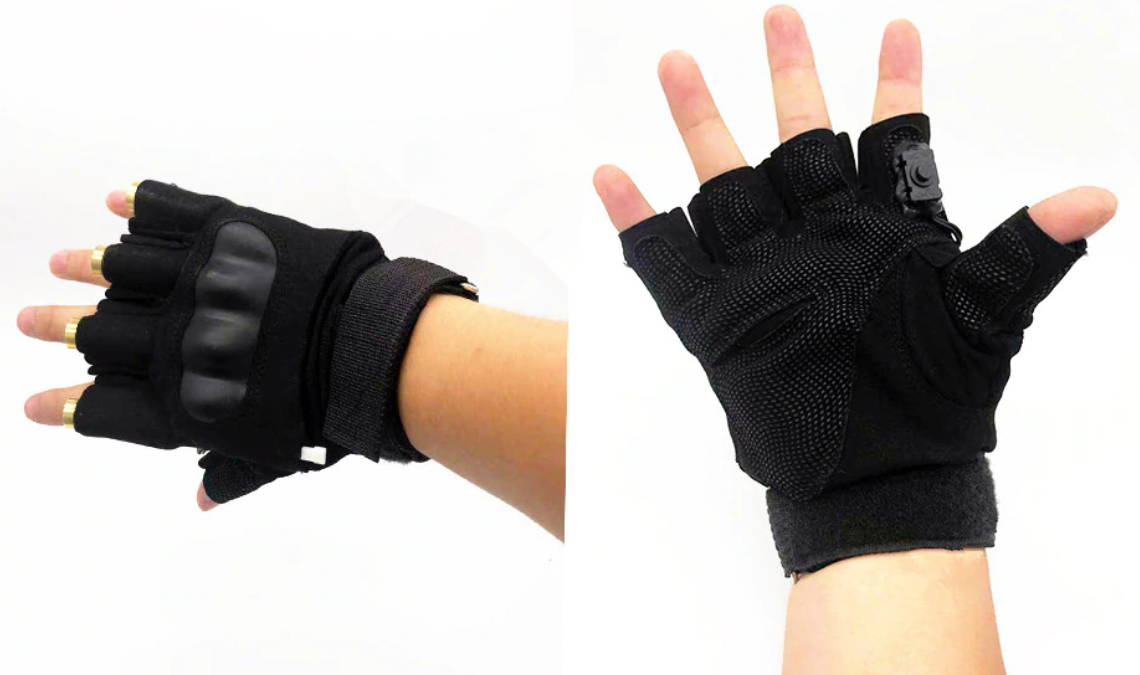 There's more!
There are TWO DIFFERENT MODES you can seamlessly switch between.
The scattered mode which produces many beams for a wide area of effect, and the focused mode which produces four focused laser beams from each finger!
If you go to any family or friends gathering frequently, these gloves can add that much fun to all your nights.
And if you're that crazy friend everyone loves to be around, nothing will impress your friends for this price as much as these laser gloves.