Do you ever wonder how online stores take those flawless pictures with a perfect white background to make their products shine?
Well, they use this LED mini studio, that's how!
It's simply a box of light, in which you can place a small item and take pictures of it from ALL ANGLES.
Whether you're a photography enthusiast who loves taking pictures of beautiful jewelry or a business owner who wants to promote their products, this mini studio will do wonders for you!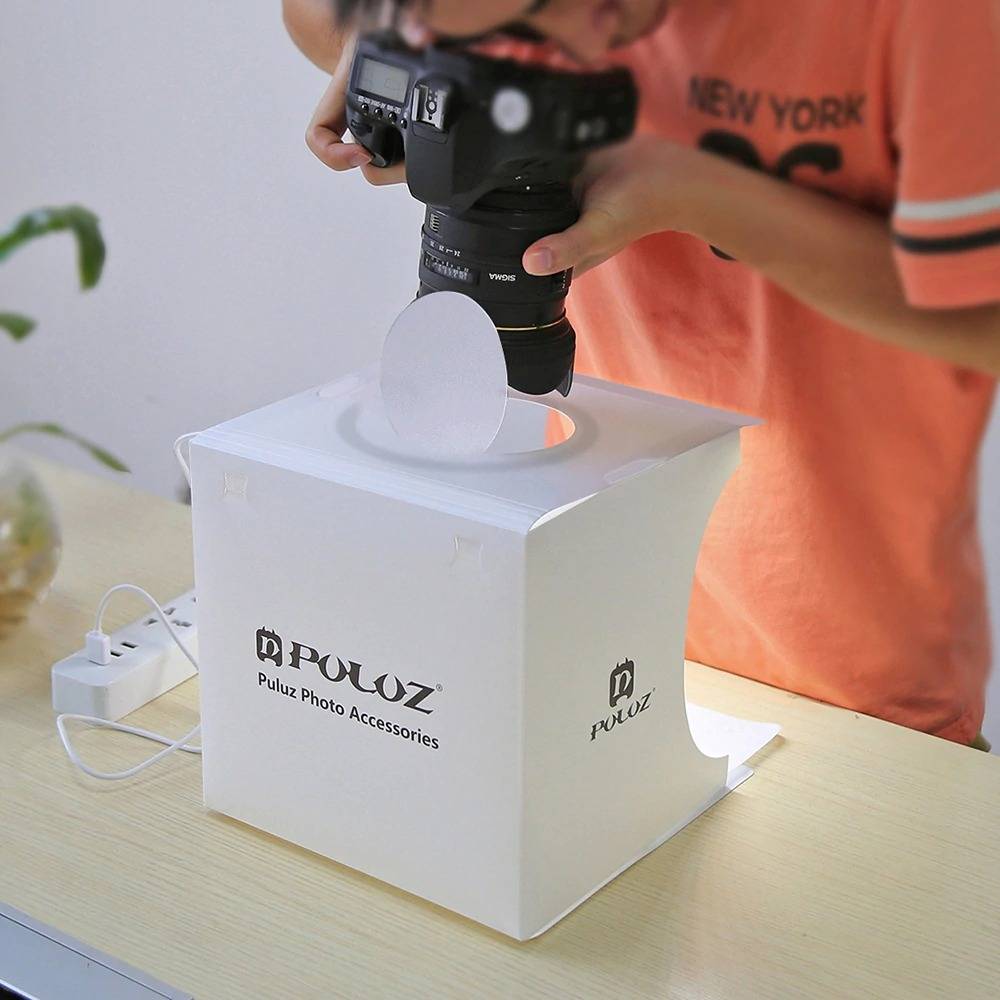 It comes with high-quality 360 degree lamp beads to PREVENT SHADOW AND REFLECTION in your photos for immaculate highlights, and a smooth curvy design so it looks like the item is floating in white space!
It has an opening at the top so you can take pictures from the front, side, or top view, and it has ADJUSTABLE BRIGHTNESS so you can have the desired effect no matter how bright or dim the surroundings are.
But there's more, with the click of a button, you can switch the light modes between white light, soft light, and warm light, giving VARYING DEGREES OF COLOR so the item feels relevant to the background.
Whether you want the picture to be chic and elegant or warm and cozy, it's all there.
It has a FOLDABLE DESIGN so you can conveniently slip it into your briefcase or backpack and take it with you ANYWHERE!
It's high-quality material and exquisite design mean you can use it with your colleagues or clients feeling no shame.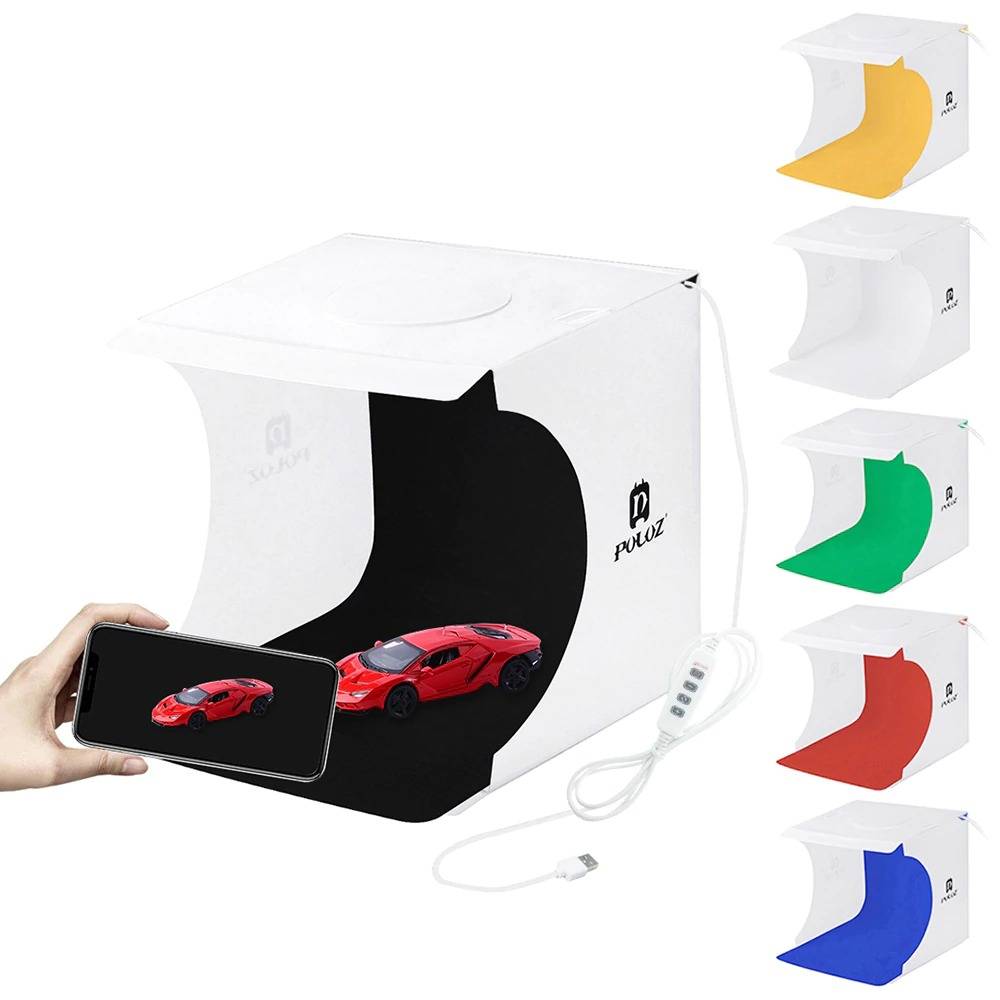 Never worry about running out of power because it runs on a USB CABLE, so you can plug it into the electrical socket, your laptop, or even a power bank on the go.
It also comes with SIX BACKGROUND PADS: red, green, blue, orange, white, and black, so you can get as creative as you want with contrasting the item with the background and achieve the perfect effect.
NOTHING takes your photography game to the next level for just a few bucks like this light studio.
And honestly for this price, might as well buy a couple. One for yourself and one for your photography enthusiastic friend as the ultimate gift!