illuminate & beautify your home
With an exquisite design & a pretty color, you can place it on your bed stand and use it as a beautiful nightlight to read in bed and light your way at night.
Or put it on the dining table and dim the lights for a romantic dinner experience you could only have at a fancy restaurant!
You can even put it in your baby's room for a comforting effect to make sure you both have a good night's sleep.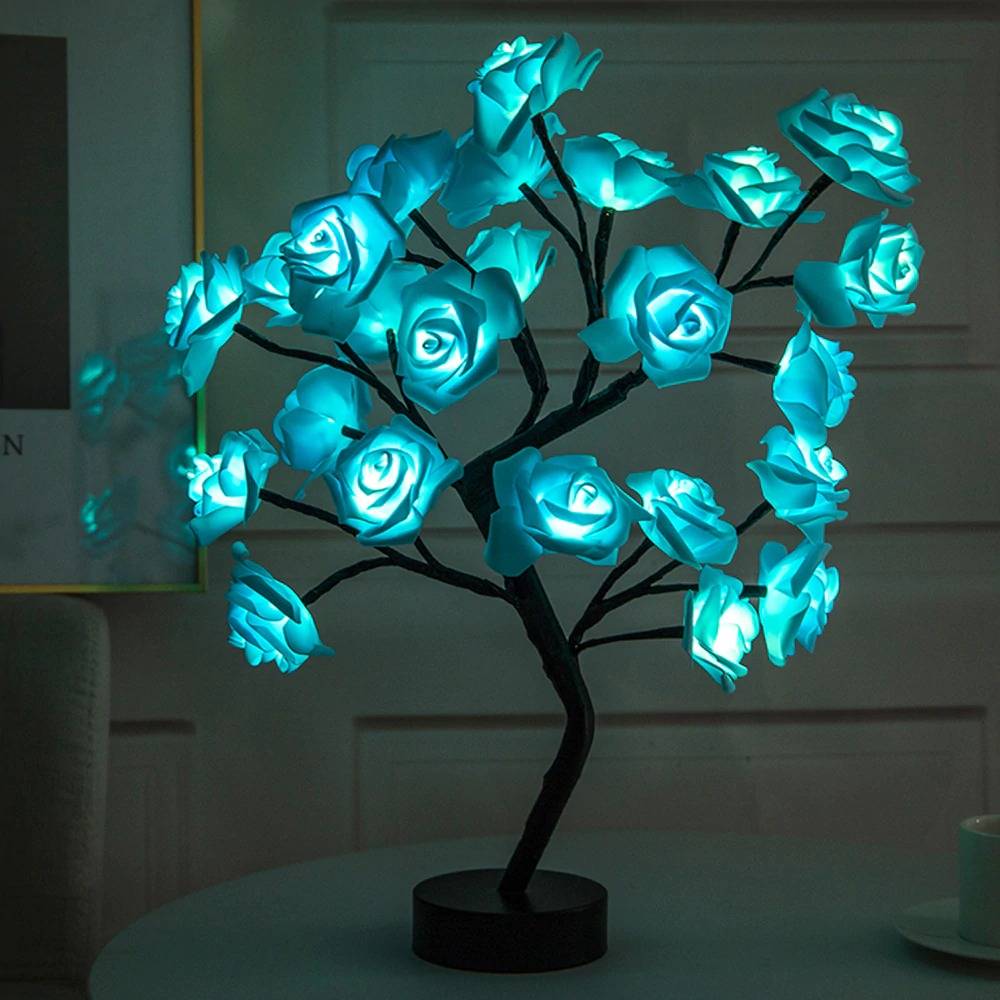 It's so easy to easy to use, just place the batteries and switch it on with the click of a button!
Batteries ran out? No problem! You can plug it into a USB PORT for continuous power with no batteries!
It's use is not limited to the bedroom or dining table, place a few of the LED rose trees around the house during a party for colorful lighting.
Or put them in the aisle or in the background for absolutely stunning wedding photos.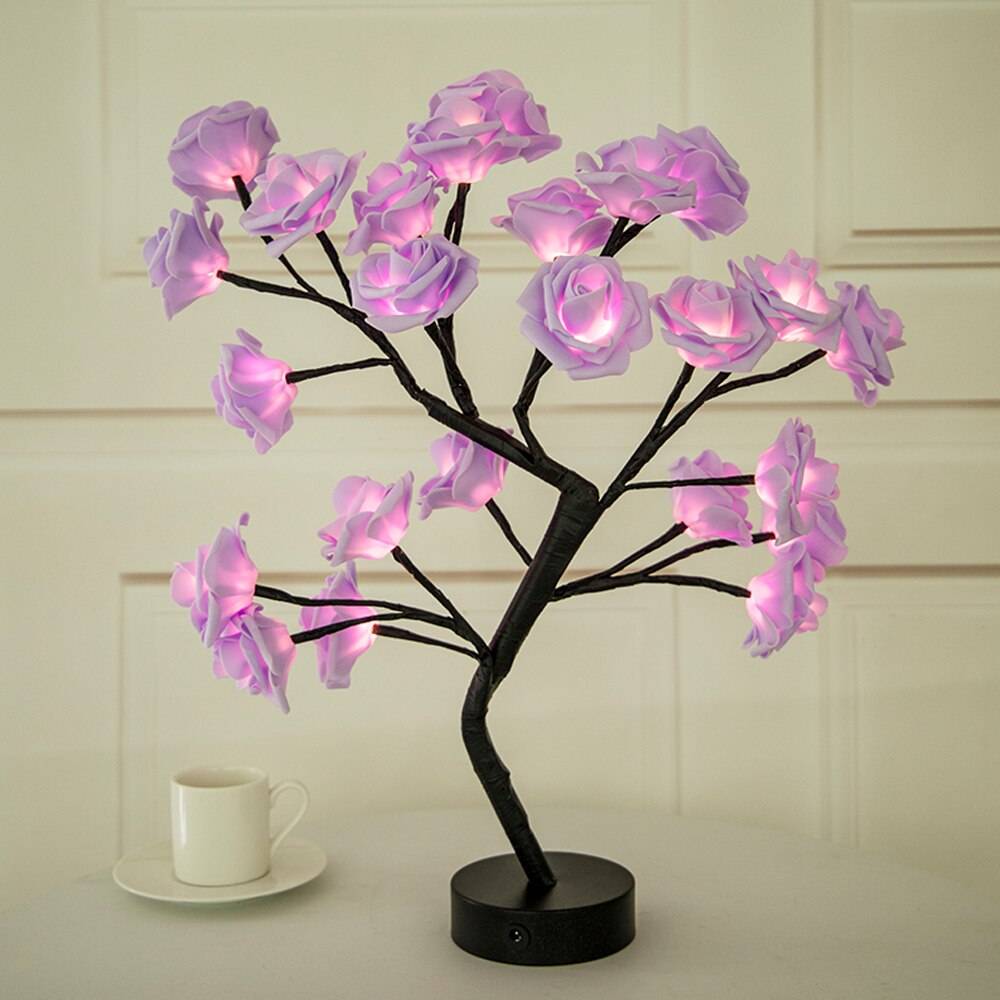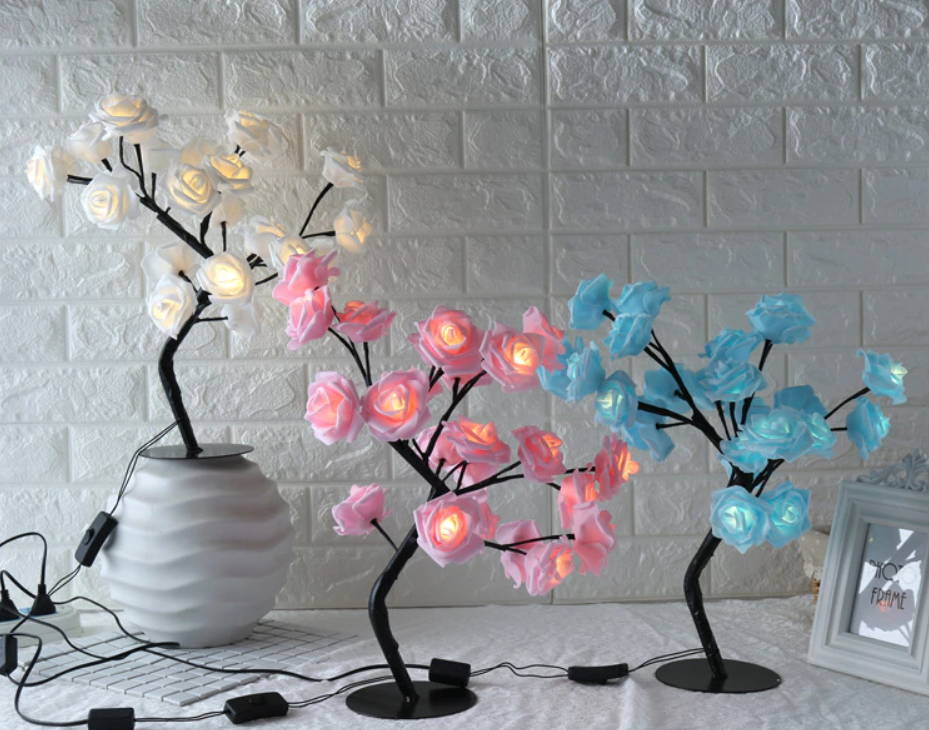 It can even be the perfect addition to a holiday family gathering like Christmas or Thanksgiving.
Have a few of them in your diner or coffee shop for handsome and soothing lighting to make your customers stay as long as they can and want to come again!
This is the loveliest piece of decoration you can add to any place in any occasion, and honestly for this price, might as well buy a few and place them around for more beauty!