Imprismo™ vACUUM fOOD sEALER


REDUCE COST AND KEEP FOOD FRESH

Vacuum sealing your food is a great way to stock up on in-season produce without waste and even save some money on your meat purchases.
Since air can be harmful to food and may cause it to spoil faster, a vacuum sealer allows you to keep food longer while also maintaining its freshness.
amazing benefits using a vacuum food sealer
The food sealer takes up little space in your kitchen and easy to clean.

This Vacuum Sealer is a perfect space and money saving solution and fabulous for preserving food in the fridge and keeping food freshness longer.

The vacuum sealing machine absorbs the air in the bag to keep the vacuum in the bag, improve the shelf life of food. Especially keeps food fresh up to 5x longer compared to ordinary storage methods.
Say goodbye to cluttered and unorganized refrigerators and freezers. The air from your bags and rolls are removed, giving you far more space to work with. High efficiency to save your time and money.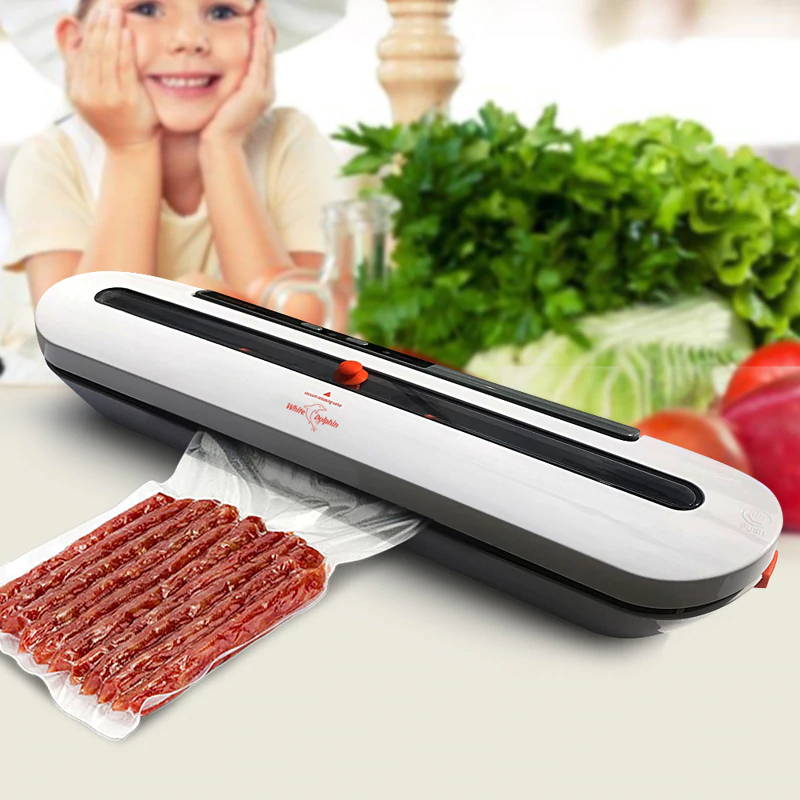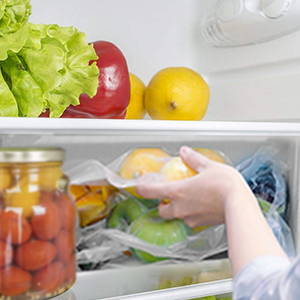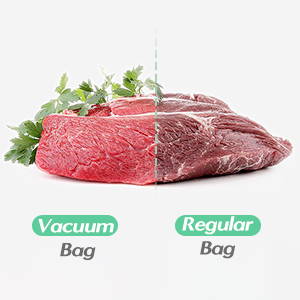 Anyone who needs to efficiently manage their home will recognize just how important it is to have the best vacuum sealer in their kitchen equipment repertoire.
By using the Imprismo vacuum sealer for food storage, you can avoid wasting food due to oxidation, exposure to odors and rotting
"I was a bit skeptical at the beginning because it was one of the lowest cost options, but given how good this works I can't imagine why anyone would want to pay more.This sealer machine is worth every penny and I would tell everyone to buy this item. I use this thing almost daily. Its really great for sealing left overs or meats and vegetables, perfect for anything you want to stay dry and fresh. Its easy to use. very low priced and works as well as more expensive brands. Nice size, light and not noisy."
"Awesome little vacuum sealer. I purchased this not for the usual purpose. I'm not using this for food. Well, at least not right now. Currently I'm using this to seal some very old photos and documents for storage. I recently was given some old family photos and other memorabilia and I don't want it to deteriorate. We were told to vacuum seal them to protect them from further damage. So far, this little machine is working perfectly. We purchased a couple rolls of bag material that we could use to make our own size bags. When not in use this machine fits easily into a drawer. I'm super happy with this purchase."
FREQUENTLY ASKED QUESTIONS
Can I Use Regular Plastic Bags Or Only Vacuum Bags?
No, regular plastic bags are too thin. These machines are meant for vacuum storage bags.
Can I Use It Just For Sealing And Not Vacuum?
Yes. There are two buttons to choose from: one to vacuum seal and one to just seal.
How To Seal Bottom For Refill Bag Roll?
For the bag roll, you cut to the size and seal one side without vacuum, then after you put in the content, seal the other end with vacuum.
Does It Come With An Adapter For Outlet